Gods with the heads of Dogs and Storks? Pyramids? Who doesn't love them some Ancient Egypt? It's also (and personally I blame Gerard Butler for this) not something that's been explored a lot in novels or films (seriously Gerry? A Pharaoh with a Scottish accent and pasty Celtic skin?)
Lethbridge, Alberta, author Erin Chase, though, has written a romance set in the time of Ramses. Of course, I've spent time in Lethbridge. Fantasizing about another time and place is pretty much the local industry. I asked her what her book was all about.
What is "Behind Palace Walls" about?
Behind Palace Walls is an historical fiction set in Ancient Egypt. Sheshamun is an adopted fourteen-year-old girl living in a village along the Nile River. When Pharaoh's Royal Wife takes a special interest in her, Sheshamun is chosen to be a member of Pharaoh Ramses' harem. Once situated in the palace, she soon discovers the luxurious lifestyle is not at all how she had once imagined.
The strong-willed teenager must choose between family and royalty; pride and duty; honor and her own life.
What is it about Egypt that inspired you to write the book?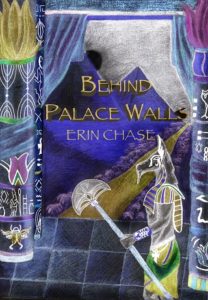 Ancient Egypt has always fascinated me. It's a very exotic and unique culture that is completely different from today's society. Between the polytheistic deity worship, exquisite structures (i.e. Abu Simbel and the Great Pyramid of Giza), and innovation of the time, I felt a need to learn as much as I could about the time period.
In 2010, only months before the Arab Spring, I traveled throughout Egypt. The beauty and complexity of the statues, hieroglyphics, and temples left me awestruck. What I had always pictured in my mind's eye paled in comparison to what I actually saw. I just HAD to write about it!
Without giving away too much, what's your favorite scene in "Behind Palace Walls?"
…Sheshamun was inexplicably drawn to a small, dark stall. Out of the shadows appeared a stooped, elderly woman. She opened her mouth to speak, but Sheshamun could not hear her. She beckoned the young girl to come closer. Being only inches from the woman's face, Sheshamun could smell death and something else she could not quite put her finger on. Though repulsed, she refused to move away, knowing deep inside this old woman had something important to say. "Sheshamun, daughter of Hury and Nefra, you are venturing into great danger. Beware of those with the same blood, as all is not what it appears to be. Heed my warning and take solace in those pure of heart, or you will certainly bring forth your own demise."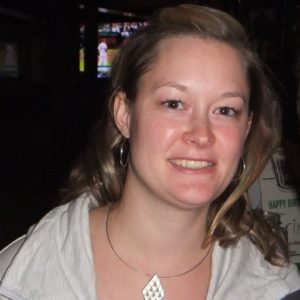 Where can we learn more about the wonder that is Erin Chase?
People can find me at: