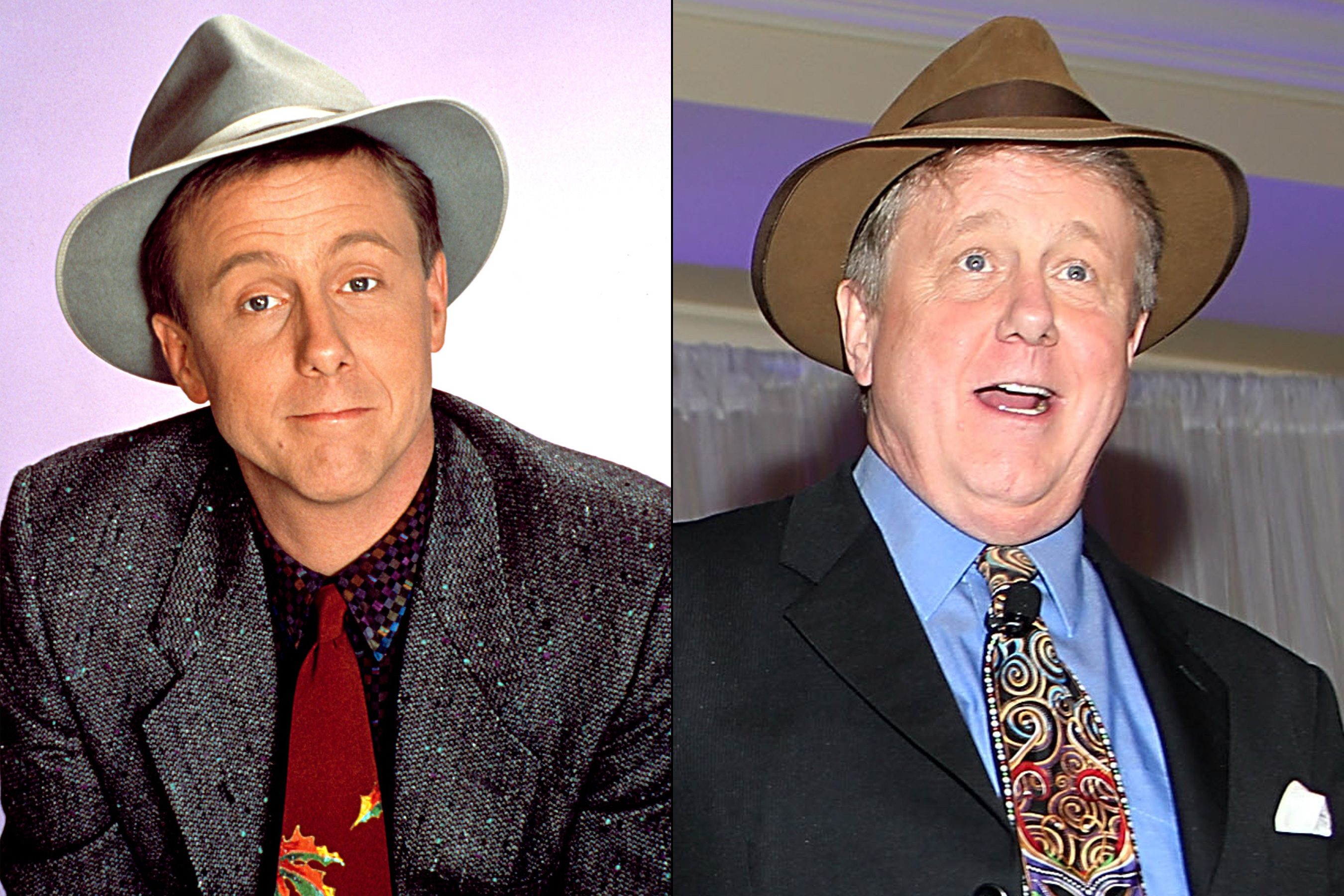 When you reach my age, the passing of people you've known becomes a part of life. In fact, Facebook is good for only two things: knowing your life turned out better than your ex's and learning when people from your past die.
Most people know Harry Anderson from the sitcom Night Court, but I met him back in 1982, when he was excited because he was going to be a regular on a "new show that might last a season or two," that went on to be Cheers.
I was working my first time ( in the US illegally, under the table, and underage) at the Comedy Underground in Seattle, Wa. Back in the day you usually had to share a "condo" with the other acts if you weren't local. That meant poor Harry, the headliner, had to share an apartment with a young act he knew from San Francisco, and some weird ginger kid from Vancouver. That would be me.
In that week, not only did I discover what a kind, humble and hard-working act he was (for someone who was already a big star in the stand-up world and about to break out) but I learned some valuable lessons that stayed with me my entire professional life, in and out of show business.
Treat the staff like gold.  On Keith Tomasek's "The Inadequate Life" podcast, I was asked why everyone remembers me as such a nice guy and so easy to work with.  (I'll post the link when it airs, I promise) Looking back, I never really thought there was another way to be. But working with Harry, I remember he told me flat out, "Treat the staff like gold. They will make or break your week, and you want them to remember you."  He did just that, and I never forgot that advice.
Old fashioned southern manners aren't just a Southern thing. Harry treated everyone he met in the club as "sir" or "ma'am" until instructed otherwise (and he was always instructed otherwise- people loved him.) He also always told me to call waitresses "darlin' " –a habit it's taken me years to break, but not all advice is evergreen.  He always read a person's nametag and called them by name, something I do to this day and wrote it into the character of Byron de Prorok in The Count of the Sahara. The point was to be polite but not obsequious and people would treat you the same way- and boy did they.
Always work a hustle. Harry grew up on the streets of New Orleans, and his entire magic act was a take on the street hustlers and con men he knew. He never (to my knowledge) used his powers for evil, but I also saw fewer men work so hard. Most comics on the road do the promotion necessary, but you can still work a full schedule at a comedy club and have 20 hours a day to kill. Harry spent every day in Seattle visiting magic stores. He designed magic tricks, and he'd pop in to get the stores to buy his latest invention, or his newsletter, or just to know he was in town and drum up an audience.  I tagged along as he rose early every day with a printed list of every magic and joke shop in the area. I gawked and basked in reflected glory as he got treated like royalty everywhere magicians gathered, and was one of the most respected people in his craft. He'd been poor and had no intention of ever being that way again so he hustled his skinny butt off. He was a good role model in that regard.
It doesn't hurt to be nice to the opening act. Harry was a pleasure to hang out with- and he didn't have to be. He could have objected to being cooped up in an apartment with two young idiots, but he seemed to enjoy the big brother role (although there was a hysterical practical joke on the other comic I'll remember to this day and take to my grave.) He treated us as peers. We'd write jokes (he actually did 2 of the jokes we wrote that week on Saturday Night Live a couple of weeks later and I bragged about it for years) and laugh. There may have been alcohol involved.
I'd be lying if I didn't admit I stole the hat thing from him. At various times in my comedy career, I've worn suspenders and arm garters, totally inspired by Harry's style. I always talk like a bit more of a hick than I really am, because you could sneak up on the suckers. I also noticed that his trademark hat made him instantly recognizable, and even years later people would talk about "the magician with the big hat" and I knew who they meant. Plus it was cool.
It was only a week. While we crossed paths once more after that and he was kind enough to sort of remember me, he made as big an impression on my comedy career and what came after as almost anyone from that time.
He passed today, and like so many people he probably has no idea of the impact he had on this kid he shared an apartment with and helped clean up the peppermint Schnapps puke. God love him.