With The Long-Distance Leader: Rules for Remarkable Remote Leadership out in the world for just over a week, I've been doing an incredible amount of promotion. Most of it is completely work-related, and you can find out everything you would ever want to know about that book at www.LongDistanceLeaderBook.com.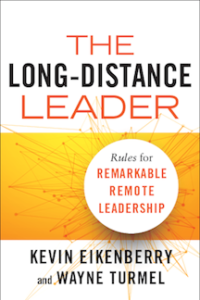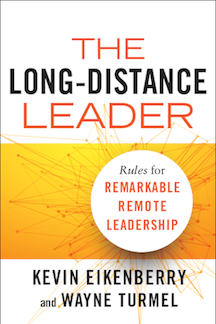 By the way, if you're traveling through an airport, it's now a Hudson Booksellers Best Seller!
I've also had a couple of chances to talk about my fiction work. Most enjoyably, an old colleague from my stand-up days, Keith Tomasek, has a terrific podcast about the arts and the creative process, The Inadequate Life. Recently, we talked for an hour about my stand-up days and the transition to being a grownup, as well as the ins and outs of publishing. It was a blast. If you'd like to hear it, it's here. I think it's the most wide-ranging and probably most honest interview I've ever done. And for a media ho like me, that's saying something.
I got into corporate training because when I left stand-up, I had a 15-year hole in my resume and only one marketable skill; I could stand there and talk.

To Keith Tomasek, The Inadequate Life podcast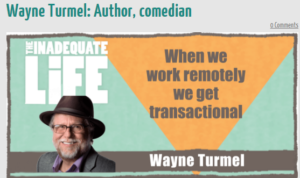 "I like to tell people I'm the love child of Alexandre Dumas and Hunter S Thompson and let them figure it out."
When asked by James Quinland Mervey what my influences are….
Also, a fellow writer named James Quinlan Meservey interviewed me for an ongoing series on his blog about literary influences and why we do what we do. It was a lot of fun. You can read it here if you'd like. And check out James' fantasy work.