Growing up in British Columbia, and having a mother who spent several years in Asia, I developed a fascination with the culture and people of China. I dig Chinese movies (House of Flying Daggers, Hero, and the like will bring productivity to a halt in this house) and have a very snobbish opinion of what most North Americans call "Chinese food" (friends don't let friends eat Panda Express.) So when I came across Alice Poon's new novel, I was intrigued.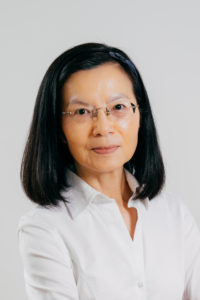 Not only is the book set in the Ming and Qing dynasties, but Alice lives and writes in Richmond, BC, about 40 miles from my home town. She's  an avid reader of world historical fiction. Born and educated in Hong Kong, she grew up devouring Jin Yong's (Louis Cha's) martial arts and chivalry novels which are all set in China's distant past. That sparked her life-long interest in Chinese history. Writing historical novels set in Old China has been her long cherished dream. She is the author of the bestselling Chinese edition of Land and the Ruling Class in Hong Kong, which won the 2011 Hong Kong Book Prize. In 2007, Canadian Book Review Annual selected the original English Edition as Editor's Choice (Scholarly). Okay, she's way out of my league but she talked to me anyway….
What is The Green Phoenix about?
It's about the life and times of Empress Dowager Xiaozhuang, the first matriarch of China's Qing Dynasty. She was a Mongolian princess descended from Genghis Khan's full brother Khasar and her maiden name was Borgijit Bumbutai. By arranged marriage she becomes the consort of the Manchu Khan, Hong Taiji, who is a dauntless warrior intent on conquering Ming China. But right from the beginning, deep conflicts seethe beneath the relationship with her husband, the future Qing Emperor, as she is deeply in love with his half brother Dorgon, who, it so happens, is the Emperor's nemesis due to a deep-seated mutual hatred going back one generation. The story follows Bumbutai as she struggles to survive the Manchu court's in-fighting, the sibling rivalry and war, burdened as she is with an heir-producing duty owed both to Hong Taiji and to her own tribesmen. Eventually, when Ming China is at last conquered, circumstances dictate that she has to take up leadership in the new Qing regime, and to help her son and grandson restore peace and rule over a war-wearied multicultural Empire.
The narrative is set against a turbulent canvas as the Ming Dynasty is replaced by the Qing Dynasty and the transition is marked by numerous vicious battles between the Manchus and the Hans. Ethnic antagonism between the opposing camps and perfidy (major points for use of perfidy!) and corruption among the Hans themselves drive conflicts to a culmination, which results in large scale deaths and sufferings.
What is it about that time period or character that intrigued you and motivated you to write about it?
The time period is most fascinating as it is marked by the violent demise of one ruling regime and the simultaneous birth of another. Such straddling periods in history, whether it's in the West or the East, are, in my view, always a subject that bears studying. The saying that history repeats itself, though clichéd, is not far from truth. I've often pondered over the question, why does humankind never learn from history? Recently I came across a sobering article by Paul Lynch, recommended to me by a good friend, that says there's no such thing as historical fiction: the modern world is governed by ancient forces – power versus weakness, truth versus falsehood, life versus death – and there's the question of how we can survive those forces. How spot-on! When we look at our past, we are actually staring into our present.
Above all, I was motivated to write about the character of Empress Xiaozhuang because I felt that her contributions to humanity in China's history are greatly underrated, and also because this historical character has never been introduced to the Western literary consciousness. Western readers only know about two Imperial women in Chinese history: Empress Wu Zetian of the Tang Dynasty and Empress Cixi of the late Qing, but the fact is, Chinese people don't even respect these two characters.
Without giving away spoilers, what's your favorite scene or event in the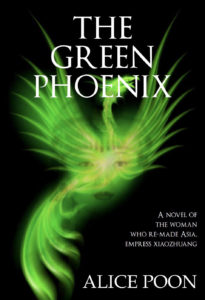 book?
There are actually quite a few. It's hard to choose one. Let's see. I love the scene where Bumbutai has a long conversation with her half sister Little Jade (Dorgon's wife) in the beautiful setting of the imperial hunting park called South Park. Both women love Dorgon deeply. Here each of them expresses her own cutting insight into Dorgon's behavioral eccentricities, while being mindful of the other sister's sensibilities. The natural landscape exerts a rejuvenating effect on Bumbutai, who is a born lover of nature, whereas their visit to a deer farm brings out different reaction from each.
One favorite event (I'm cheating here!) is where Bumbutai tries to coax her son Shunzhi Emperor to face down his fear in a critical crisis by enlisting the help of his respected adviser, a German Jesuit priest, who she knows always has Shunzhi's ear. As she predicts correctly, the priest gives a most convincing speech, which calms down the Emperor at once. She has the whole situation under control and knows clearly in her mind which commander to deploy and how to resolve the crisis, but keeps quiet as she does not want to appear to be overriding her son's power in the presence of courtiers. Then when the Emperor is out of the fit of hysteria, she casually hints at the name of the commander, and gives credit to her son for coming up with the solution.
 Where can people find you and The Green Phoenix?   
Alice: The Kindle version is now available for pre-order from Amazon. The hardcover and paperback versions will be available on September 1, 2017.
Facebook: http://www.facebook.com/alice.poon.author
My Blog: http://alicewaihanpoon.blogspot.ca