As over-exposed as much of WWII stories can be, I'm a sucker for the French Resistance. It's an underdog story, it's spy stuff, it's got hot French girls (quick, name a movie where the French Resistance fighter isn't a total babe… thought so. Apparently there was a dress code or something), what's not to like?
It seems, Pamela Boles Eglinski agrees. Her third novel, The Third Knife, is set in the French Riviera in 1943… well, I'll introduce her and let her tell you….
So who's Pamela Eglinski when she's home?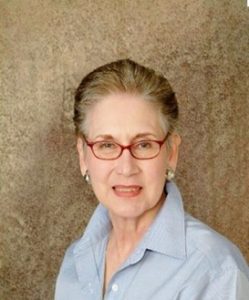 My life is a little more sedate than that of my characters.
You may view my biography, while cruising though my books on Author Central. I'm a founding member of Read Local: Kansas City, Write Brain Trust, and a contributing author to The Good Life France, an on-line magazine for ex-pats. I am also a proud member of the Alliance of Independent Authors. The Third Knife has propelled me into the status of best-selling international author, and earned the novel a lovely little golden tag that says, "best seller." I count my "Amazon blessings."
Show off 🙂 So, what's the book about?
The Third Knife is an intimate story of young men and women who fought in the French Resistance during WWII.  It's the tale of vengeance and passion, lives lost and saved, and the making of heroes and martyrs.
I've always been intrigued by strong women—especially under fire. I created a male/female spy team in my second and third novels [Return of the French Blue, and She Rides with Genghis Khan], and wanted to tell their back-story. I needed to answer this question: what drove my contemporary characters to follow in their parent's path? Today, my characters take on global terrorism, while their parents and grandparents fought another kind of terrorism—the German Gestapo.
So, I asked myself, what better back-story than the French Resistance? And so, into the chaos of war enters a young woman, Charlotte Beaumont. She is sent by her parents from Turin to Nice—with the hope of finding refuge with her aunt. She carries a family heirloom—a diamond necklace cut from the legendary French Blue.
Why was the time-period intriguing?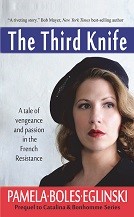 The novel begins in 1943. In the chaos of war, Charlotte is unable to find her aunt, and in desperation searches for a childhood friend, Edouard Bonhomme. He now leads a band of French Maquis—a subset of the Resistance. She embraces their mission . . . one of espionage, subterfuge, and guerilla warfare. Set on the French Riviera, this rag-tag team of spies sets out to defeat the Germans—focusing on the Gestapo.
I know we love all our children equally, but what's your favorite scene in the book?
In researching the novel, I discovered the French village of Vercors—a WWII refuge for Maquis, in the Alps near the Italian border. There is a fabulous PBS series, Wish Me Luck, which depicts what is now a famous and heroic battle between the French Resistance and the Germans. I enjoyed the series so much I watched it half a dozen times. Great characters, true to life, and filled with the mission and passion to defeat Hitler. When writing my novel, I chose to focus on the battle of Vercors—a battle that epitomized love of country.
Where can readers learn more about you and your books?
Readers will gain an admiration of France, the resilience of its people, and deep insight into WWII and the Resistance movement—in both the cities and countryside. The e-book is available on Amazon and the paperback may be found on Createspace.
They can find me on my author page on Amazon as well as
Please join me on:   Facebook    Goodreads     New website under construction!
If you buy and read The Third Knife, kindly leave a review. Thank you in advance, and enjoy the story of the brave souls who fought and won the war against German oppression.
That's a good point, Pam. Indie authors need reviews. The same is true of The Count of the Sahara and Acre's Bastard. If you liked it, tell someone!