What a blast we had on November 9. The Logan Museum at Beloit College invited me to speak to the Three Rivers Archaeological Society  about Byron de Prorok. This was part of their exhibit for the 90th Anniversary of the Franco-Saharan Expedition: Blue Veils, Black Mountains: Alonzo Pond's 1925 Expedition to Southern Algeria.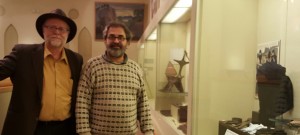 First, I got to meet Michael Tarabulski, whose research on Byron de Prorok is the cause of all my troubles, and The Count of the Sahara couldn't have happened without him.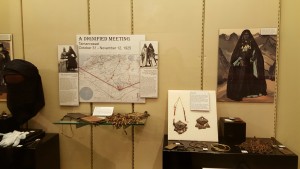 Then we toured the exhibit… seeing photographs, film and artifacts from the original site, and reliving moments of the book. The story really came alive.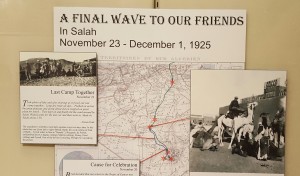 Finally we spoke at the Three Rivers Archaeological Society, a mix of academics, hobbyists and students. What a blast.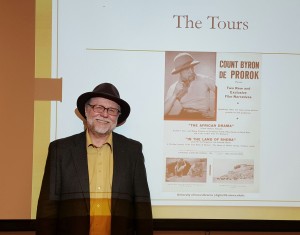 Thanks to all. Of course, if you know any group interested in Midwest history or archaeology, I'm available to speak! Drop me a line on the Contact Page