Much as I'm trying to carve a niche for myself as a novelist, my first books–and the business that pays the bills–are non-fiction and center on business communication. That's why I'm really proud to announce that (co-written with Kevin Eikenberry, peace be upon him) the new book is at the pubishers.
The Long-Distance Leader: Rules for Remarkable Remote Leadership is now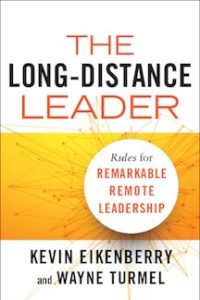 available for pre-order. It's from Berrett-Koehler publishers, and we couldn't be happier, both with the book and our partnership with B-K.
This book takes the communication skills i wrote about in "10 Steps to Successful Virtual Presentations" and "Meet Like You Mean It- a Leader's Guide to Painless and Productive Virtual Meetings" and blends them with Kevin's years of Leadership Development expertise to take a totally fresh, new look at how we are really working today.
If you manage a remote team, or work in a place where your co-workers are at home or spread around the globe, I invite you to check out the book. It offers advice such as how to set up a remote document upload flow using software from sites like FilecenterDMS.com, and how to coordinate a team on a remote basis. Since publication date isn't until the end of April, you'll be hearing more as the date gets nearer. In the meantime, I blog and write regularly at The Remote Leadership Institute site. Check it out or follow us on Twitter @LeadingRemotely
Check out the book, or my Amazon author page. If you know my work because of my fiction, you'll find lots of information to help your business life. If you only know me through my day job, I invite you to check out my novels, The Count of the Sahara and Acre's Bastard. Heck, if you're bored, check the Stories section on this page for some of my short fiction work.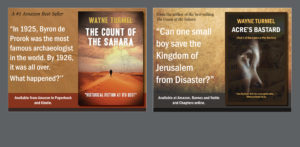 More to come, I look forward to continuing to share with you. Have a great week.