When I was writing The Count of the Sahara, the hard part was taking facts that were well known, but making the characters more than just a regurgitation of what was already known and their own writing. How do you make the dialogue real, and the people involved come alive?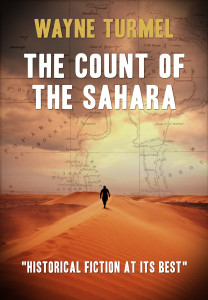 As I explain in this interview on Lavinia Colins blog, I had one of those aha moments writers love to blab on and on about. You can read the interview here,  but basically the desert scenes between Alonzo Pond and Byron de Prorok came alive when I found the analogy: It was "Amadeus in the Desert." Read the article and find out why.
I remember standing in the archives at the Logan Museum of Anthropology when I had the epiphany.  The Logan's exhibit on this expedition is opening soon, and if you're in the area check it out. Meanwhile,  you can read the article on Lavinia's site.
Full disclosure, Lavinia is a fellow writer for our publisher, TheBookFolks and a very good writer of Arthurian fantasy.