I am a sucker for any time period with swords, arrows and buckles being swashed. No big surprise, then, that I really enjoyed Wayne Grant's "Saga of Roland Inness" series. It takes place during the same time period as Robin Hood, the Third Crusade and various unending wars in Wales.  What's not to like?
So what's the Wayne Grant story?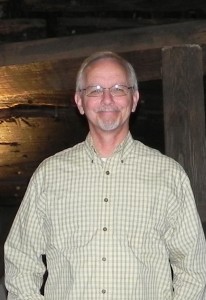 I grew up in a small cotton-farming community in Louisiana and escaped the cotton patch by going to West Point.  After graduation, I spent five years in the US Army during the post-Vietnam, Cold War period, stationed in West Germany and later, South Korea.  I later went on to a civilian career in government, including a senior position in the Pentagon during the Reagan years.  I'm retired from that world now and have been writing full time for the past two years.  I live in Raleigh, NC with my wife and have two grown sons.
So what's the series, and in particular your first entry, "Longbow" about?
Longbow is the first book in a four book series (The Ballad of Roland Inness) that follows fourteen year old Roland Inness as he comes of age in 12th century England, where the Normans maintain a tight grip on their subjects. Roland tries to feed his starving family by poaching a deer on the Earl of Derby's land, which brings down disaster on his family, as his father is killed by the Earl's son and Roland is forced to become a fugitive.
Roland manages to elude capture with the aid of a strange monk named Tuck and ultimately finds refuge with a gruff Norman knight.  Sir Roger de Laval recognizes the boy's skill with a longbow and other qualities that make Roland valuable as a squire.  Roland hates the Normans for killing his father, but comes to recognize through his new master that not all Normans are tyrants.  This is a story about vengeance, but also a tale of courage, and loyalty and family—all played out in a world of violence and intrigue.
I was corrupted early by Errol Flynn (that's what she said…. sorry couldn't help myself) what's your excuse? What is it about that period you find so entertaining?
Longbow actually began fifteen years ago as a serial story for my two young sons.  I had just read a great history of the 3rd Crusade, so when they asked me for a story, I decided to tell them a tale about a boy squire who goes on Crusade.  The battles in the Holy Land and the events back in England are filled with larger-than-life characters (Richard, Saladin, evil Prince John, Queen Eleanor) that have inspired myths and legends ever since.
In a slight departure from historical fiction norms, I've incorporated both real and some legendary characters from that time in my story. I did not want to do a retelling of the Robin Hood legend, though Tuck and Robin are characters in my books, and so created my own hero, a young boy descended from the Viking invaders of England who has extraordinary skill with the longbow.
I don't think it's much of a departure, I did the same with The Count of the Sashara. It's fun sometimes when history and pure nonsense mix, and you've done a good job.  Without giving away the store, what's one of your favorite scenes in the book?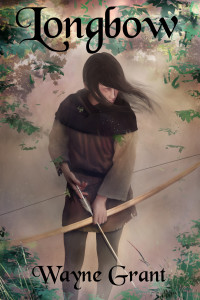 Roland witnesses Sir Roger's daughter being taken prisoner by Welsh raiders.   Millicent de Laval has not been very kind to the new squire, but Roland knows his duty, and sets out on foot after her.  He uses all of his skill as a woodsman to track the girl and her captors into the wilderness of the Clocaenog forest of northern Wales.
Where can people learn more about you and your books?
You can find my books on my website www.waynegrantbooks.com,
or on Amazon http://www.amazon.com/-/e/B00JST7HYQ
or on Amazon UK at http://www.amazon.co.uk/-/e/B00JST7HYQ/
or on Goodreads at https://www.goodreads.com/author/show/8192923.Wayne_Grant