I love historical fiction that plays inside other genres, and today's interview with Jennifer Ash is a good example of that. It's also encouraging to know that people can write Histfic and stil play with other types of stories, since the novel I"m working on now ain't historical by any stretch of the imagination.
Alright, lady. What's the Jennifer Ash story?
With a background in history and archaeology, I should be sat in a dusty university library translating Medieval Latin criminal records, and writing research documents that hardly anyone would want to read. Instead, I'm tucked away in the SouthWest of England, writing stories of medieval crime, steeped in mystery, with a side-order of romance. Influenced by a lifelong love of Robin Hood and medieval ballad literature, I've written TheOutlaw's Ransom (Book One of TheFolville Chronicles), The Winter Outlaw (Book Two of The Folville Chronicles) and Edward'sOutlaw (Book Three of The FolvilleChronicles). In addition, I"m also an audio script writer for ITV's hit television show, Robin of Sherwood. Quiet as it's kept, I also write contemporary fiction as Jenny Kane.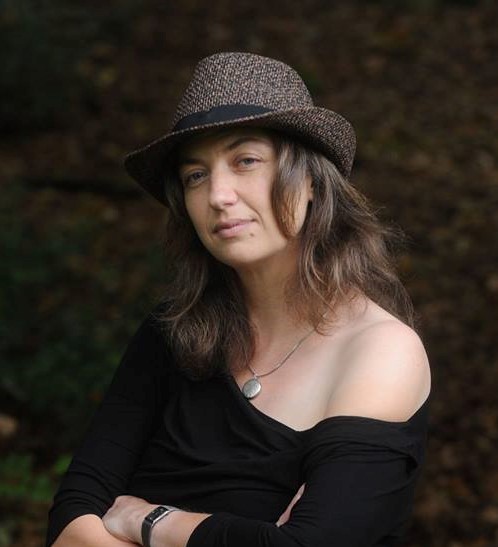 So what's this third installment about?
Edward's Outlaw, is the third of The Folville Chronicles. It continues the story of Mathilda of Twyford- a 19-year-old potter's daughter whose life changed forever when she was held to ransom by the Folville family while her father pays off his debt to them (The Outlaw's Ransom). This installment is set in January 1330: King Edward III's England is awash with the corruption and criminal activity that his mother, Queen Isabella had turned a blind eye to- providing it was to her advantage. Now, having claimed the Crown for his own, Edward is determined to clean up England. Encouraged by his new wife, Philippa of Hainault and her special advisor- a man who knows the noble felons of the countries Midland region very well- KingEdward orders the arrest of five of the Folville brothers…including Robert deFolville, who has just married Mathilda of Twyford. For her own safety, Robert takes Mathilda, to Rockingham Castle, but no sooner has he left, when a maid is found murdered in the castle's beautiful guest suite, the Fire Room. The dead girl looks a lot like Mathilda. Was she the target, or is Mathilda deFolville's life in danger? Asked to investigate by the sheriff in exchange for him deliberately taking his time in the hunt for her husband, Mathilda uncovers far more than murder.
Sounds like fun! What got you all fired up about this time period?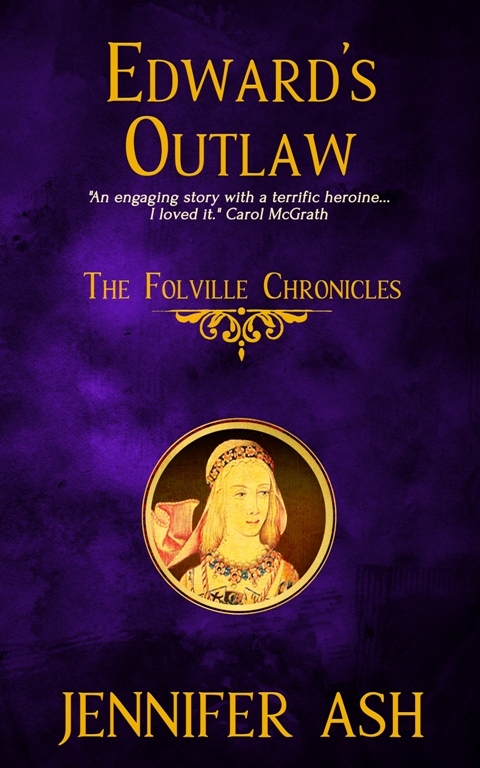 I've been fascinated with the early fourteenth century since I was fourteen, when I fell in love with the legends of Robin Hood. I read everything I could on the subject and the history that surrounds it. It soon became clear to me that if there had been a Robin Hood, he would have been around during the rule of one of the King Edward's – probably Edward II or III (or both). While at university, I completed a PhD on the subject of medieval crime and ballad literature. During the course of my research I came across the Folville family and was immediately fascinated by them. They were a noble family of seven brothers who took crime as their way of life. If you compare their crimes to those recorded in the earliest Robin Hood literature, there are many overlaps. I began to wonder if the brothers, from Ashby Folville in Leicestershire, were the inspiration behind the original ballads- or were they inspired by those ballads themselves?
In The Folville Chronicles I adopted this latter theory. That the Folville brothers, in particular Robert de Folville, were inspired by the code of conduct the Robin Hood ballads promoted. During the 1320's and 1330's England was in chaos; the law was corrupt – it's not surprising that even their heroes were criminals.
I know this is completely unfair, but it's my blog and I can jolly well ask what I want. What's your favorite scene in the book?
I love the Fire Room scenes. This is the location at the heart of the mystery. A turret room in Rockingham Castle; it is surrounded by phoenix-covered tapestries which intrigue Mathilda- and with good reason.
Where can people learn more about your work… in all genres?
All of Jennifer and Jenny Kane's news can be found at www.jennykane.co.uk
My Twitter accounts are @JenAshHistory@JennyKaneAuthor
Jennifer Ash https://www.facebook.com/jenniferashhistorical/
Jenny Kane https://www.facebook.com/profile.php?id=100011235488766Amazon  https://www.amazon.co.uk/Jennifer-Ash/e/B01MDOGGJ6/ref=dp_byline_cont_ebooks_1
Watch for Acre's Orphans, coming January 21, 2019

"… a splendid adventure laced with new perils at every turn…"  Barbara Barnett, Stoker award-winning author