So I mentioned that there are a lot of Chicago area writers who love historical fiction, but that takes all forms. One of the genres that makes me a bit crazy is "YA" (there's probably a whole rant here that you don't care about) but anything that gets kids to read is okay in the great scheme of things. To that end, I'd like to introduce Danielle Grandinetti, author of "The Vanishing Kidnapper."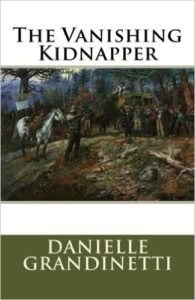 Since 2008, Danielle has worked as a freelance editor and writing instructor, helping teens and adults become better writers. While mystery is her favorite genre to both read and write, she also enjoys historical topics, classic literature, and a good adventure. Her short stories and articles have appeared in several publications; her novel, The Vanishing Kidnapper was released in December; and her republished novelette, Choices Amid the Trees was released as an e-book in August. Though a Chicagoland native, Danielle now lives in Wisconsin with her husband. She also enjoys a good cup of tea.
So  what is The Vanishing Kidnapper all about?
Teenagers John and Kaitlyn Rivers have a simple life in their 1870s outpost, running their family's general store for the surrounding communities and operating the stagecoach stop. But one stormy night, the stage's visit is anything but ordinary. Kidnappings, attacks, and shady characters change a usually boring existence into a fight for life.
Confronted with their past, John and Kaitlyn begin to unravel a mystery that left them survivors of not one, but two kidnapping attempts. Their questions uncover facts different than the truth they had always believed. Now they have to decide whom to trust – and the lives of those they care about depend on it.
There's been a real resurgence in local history writing lately, especially in the Midwest. What is it about this time period that you find so interesting?
The period after the Civil War is labeled the Reconstruction Era, in which it was hoped that deep scars would be healed and relationships rebuilt. Historians debate how well this happened and what impact those events have on the present. The tumult of this time is especially true of the Old West, or Wild West. That's why I thought it served as the perfect backdrop to explore John and Kaitlyn's discovery that people are not always what they appear to be.
Without giving away the goodies, what's your favorite scene in the book?
My favorite scene in the book contains the biggest spoiler. It is wrapped around a character who fleshes out the main theme of the story. We as humans often put others into categories. The question is whether the definition of those categories really fit the people we've placed in them or whether people are bigger than the labels we give them.
How can people learn more about you and your books?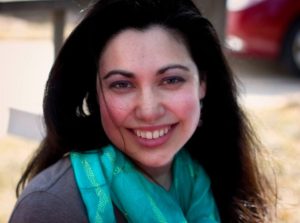 The Vanishing Kidnapper is available in paperback and as an e-book. For ordering information, please visit: danielleswritingspot.com/The-Vanishing-Kidnapper/ for links.
You can follow me on my blog (danielleswritingspot.com), Twitter (@dgrandinetti), or my facebook page