I occasionally (very occasionally, because it's too nerve-wracking. I seriously hate doing it) review books for Windy City Reads. This gives me a chance to repay some Karma, as they've been very kind to my books (so far) and also meet some Chicago writers. Last month I reviewed Libby Hellmann's, "War, Spies and Bobby Sox, Stories About WW2 at Home." (You can read the review here.)
Even though it was as far from the battlefields in Europe and the Pacific as you can get, there were important things happening here that impacted the war.
Libby Fischer Hellmann left a career in broadcast news in Washington, DC and moved to Chicago 35 years ago, where she, naturally, began to write gritty crime fiction. Fourteen novels and twenty-five short stories later, she claims they'll take her out of the Windy City feet first.
She has been nominated for many awards in the mystery and crime writing community and has even won a few. She has been a finalist twice for the Anthony, three times for Foreword Magazine's Book of the Year, the Agatha, the Shamus, the Daphne, and has won the IPPY and the Readers Choice Award multiple times.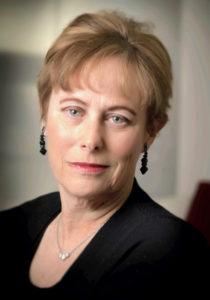 Her most recent release, War, Spies & Bobby Sox: Stories about WW2 At Home was released March 1, 2017. Her novels include the now five-volume Ellie Foreman series, which she describes as a cross between "Desperate Housewives" and "24;" the hard-boiled 4-volume Georgia Davis PI series, and three stand-alone historical thrillers that Libby calls her "Revolution Trilogy." Her short stories have been published in a dozen anthologies, the Saturday Evening Post, and Ed Gorman's "25 Criminally Good Short Stories" collection.  In 2005 Libby was the national president of Sisters In Crime, a 3500 member organization dedicated to the advancement of female crime fiction authors. Her website is http://libbyhellmann.com.
Your book is actually an anthology, which is rare in historical fiction. What's the nutsell version?
WS&B is my 14th crime thriller. (I have published five novels in one series, 4 in other, and 4 stand-alone historical thrillers.) The sub-title is "Stories About World War Two At Home" which is pretty much self-explanatory. WS&B is slightly different than my novels because it's a collection of two novellas and one short story. But all three are set in and around Chicago during World War Two at home.
The first story, "The Incidental Spy", is about a woman who worked in the Physics Department at the University of Chicago during the early years of the Manhattan Project (before it was officially called that, of course). "POW" is about two German POWs who were imprisoned in a camp that actually existed in Glenview. And the 3rd story, "The Day Miriam Hirsch Disappeared" was set in Lawndale, which, in the 1930s, was a thriving Jewish community in Chicago.
I liked them all, for different reasons. What was about this time period that intrigued you enough to do three different stories?
I've always been an avid reader of WW2 fiction, because I think it's the last time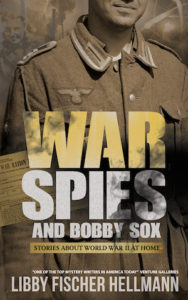 in recent history where there was such clarity between good and evil. It was a time where some people turned out to be heroes while others became cowards—or worse. So it presents a wonderful opportunity for complex character development. At the same time, though, I was intimidated at the prospect of writing about the war. So many rich, beautiful stories have already been written (NiGHTINGALE, ALL THE LIGHT WE CANNOT SEE, UNBROKEN, SARAH'S KEY, and more) I wondered what I could possibly add. A friend of mine, however, thought differently, and while she didn't dare me, she did encourage me to write about the era. Eventually I took a deep breath and dived in. My caveat was to choose small pieces of the human "canvas," since I couldn't write about battles and military actions.
What's your favorite scene in the book?
There are several. The scenes in Hyde Park near the U of Chicago were really fun to write, as was the description of the "Pile" (the first nuclear reactor) underneath Stagg Field. I also loved writing about the emotional tug of war in POW between Mary-Catherine and the two German soldiers. Lawndale, another South side setting, was fun to research, as I actually met a couple of "old-timers" who grew up there.
What I liked about your Lawndale story was the clash of cultures and class inside the Jewish community, which a lot of people under a certain age aren't aware of. Good stuff. Where can we learn more about you and your work?
My Website: http://libbyhellmann.com
Amazon page: https://www.amazon.com/Libby-Fischer-Hellmann/e/B001HMMDZU/ref=dp_byline_cont_ebooks_1
Facebook: https://facebook.com/authorlibbyfischerhellmann