If you've known me for any length of time, you know that one of my least favorite periods to read about is the American Civil War. (Or, as it will be known in the future, Civil War 1.0) The reasons are long and boring, and will annoy perfectly nice people, so I won't go into them. I am always interested in the outsider's view of any historical event, so when I found an Englishman with a fascination for the "war between the states," I was willing to suck it up and learn more. John Holt's latest book is "The Thackery Journal."
What's your deal, John?
I was born in Bishops Stortford, Hertfordshire, during World War 2. Clearly the world had a lot to contend with at that time, so my coming offered some welcome relief. Whether I had a major influence, or it was pure coincidence, I shall never know, but the war ended shortly after my birth. I have always been a half glass full kind of person, and I'm quite positive in my approach to life. I was brought up on a diet of Rock 'n' roll, and only two TV channels. How did we ever manage I wonder? Programmes like Bilko, and Tony Hancock helped I guess, and probably accounts for my sense of humour. As a youngster I wanted to become a doctor, however there was problem, a major problem. I hated the sight of blood, so eventually I became a land surveyor, and spent 24 years working in local government. I then set up in private practice, carrying out property surveys, and preparing architectural drawings. I guess, like a lot of people I had always wanted to write. In fact for several years I used to write articles for a couple of blues magazines (sadly no longer in operation). But I wanted to write a novel. The opportunity came about in 2005, whilst on holiday in Austria. That was the catalyst that lead to "The Kammersee Affair" published in 2006. It is a story of the search for hidden nazi gold; a story of blackmail, murder and revenge. Over the following years eight more novels, and three novellas, were produced.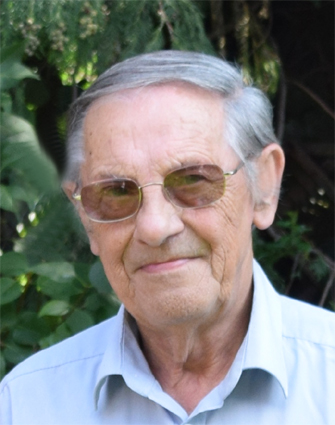 I get it. After years of writing articles, scripts and standup, I told myself I'd never be a "real" writer til I did a novel. Sounds like you've caught up. What's The Thackery Journal about?
As the first sounds of gun fire echoed through the land, young men rushed to enlist, to fight for a cause that they believed was right. Shop assistants, bank clerks, farm labourers. All believing that the South would win. Right was on their side, and besides it would all be over by Christmas. 
Two life-long friends enlist on opposite sides of the conflict. Both believing that right was on their side, and both hoping that they would never meet each other on the battlefield. Their lives become inextricably entwined as the war nears its end culminating in the assassination of President Abraham Lincoln. On the night of April 14th 1865 Lincoln attended a performance at The Ford Theatre, in Washington. A single shot fired by John Wilkes Booth hit the President in the back of the head. He slumped to the floor and died a few hours later without regaining consciousness. Was Booth a lone assassin? Or was he part of a much wider conspiracy? Was he part of something even more sinister? Was he part of a plot hatched by Lincoln's own generals to replace Lincoln with General Ulysses S. Grant. A plot financed by stolen Confederate gold bullion.
What is it about the story or time period that intrigued you?
I have always been fascinated by the American Civil War. A Civil War is the worst kind of war that there could be. A war that divides the Country and splits communities: a war that puts brother against brother, and father against son.  A war that splits families; and makes enemies of long-time friends. A war where in reality there are no winners. Indeed, a war where there could be no real winners, and where everyone loses something. The effects would be felt long after the war ends.  Could reconciliation and forgiveness really take place? How long would the wounds, mentally and physically, take to heal? Could communities divided by war, be re-united by peace? Even now statues of Confederate Generals are being torn down because of what they are perceived to stand for.
But that in itself is hardly a reason for writing the book. If the truth be known, I never actually considered writing a Civil War novel at all. But sometimes, instead of the author being in command of what he, or she writes, it is the writing itself that takes charge. It will suddenly go in a totally unexpected direction, and you are forced to go with it to see where it leads.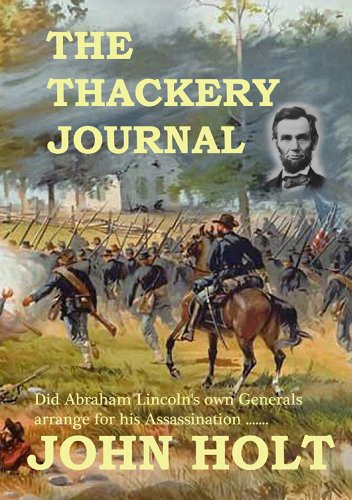 Somewhere along the line I got side-tracked. During my research into "The Kammersee Affair" (a story of hidden gold bullion) I found an item on the internet about a consignment of Confederate gold that had gone missing as the Civil War was coming to an end. The gold had, apparently never been found. I thought perhaps I could make up some kind of a story. The gold had obviously been stolen by someone, and I got to thinking how that person would feel as his pursuers caught up with him. Very quickly I had the makings of a fairly well developed final chapter. That chapter is now the last chapter of "Thackery", and largely unchanged from when it was first written. It was also obvious that the gold had been stolen for a reason. I wondered what that reason could have been. Then I had an idea.
What's your favorite (or favourite, if you insist) part of the book?
That's a difficult one, there are so many. But if I must choose one I think it would be the very last scene of the novel. Oddly enough, it is the one that was written first. Jason Thackery is a hunted man, wounded and alone. His pursuers have tracked him down and are closing in. Thackery is afraid and knows exactly the fate that awaits him. His thoughts turn to the past, to his mother, to his friend, who, even now, is waiting to take him prisoner. There is no escape, no way out. There is no one to save him.
Where can we learn more about you and your work?
Amazon.co.uk – https://www.amazon.co.uk/John-Holt/e/B003ERI7SI/ref=dp_byline_cont_ebooks_1
Amazon.com – https://www.amazon.com/John-Holt/e/B003ERI7SI/ref=dp_byline_cont_ebooks_1
Facebook – https://www.facebook.com/John-Holt-Author-553064201380567/
We interrupt John's interview for a shameless plug. Acre's Orphans has won a much coveted "Discovered Diamond" award for historical fiction. You can read the review here, or just take my word for it and buy the book.