Today is launch day for The Long-Distance Leader: Rules for Remarkable Remote Leadership.  This is the result of a lot of research, work with clients and looking at the way people really work today. Kevin Eikenberry and I are very proud of this book, and hope you'll enjoy it.
I share this because even though I have written several other books, and most of you who read this blog know my fiction work, launch day is always a day to celebrate and heave a big sigh of relief. The book is debuting at number 75 on Amazon's list of business/coaching books, and we're delighted by that. Of course, we're looking for best-seller status.
It is available in paperback, e-book and audio book wherever you buy your books including Barnes and Noble, Books a Million, airports and Amazon. You can also buy it directly from our publisher, Berrett-Koehler Publishers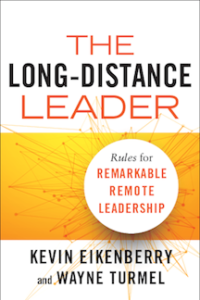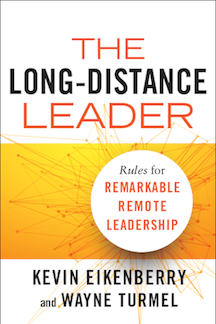 I also share to ask for your help. Here's how:
– If you lead a remote team or know someone who is, buy a copy!
– If you would be willing to share on your Facebook wall (or other social media), we would appreciate that too.
You can learn more by visiting http://LongDistanceLeaderBook.com. There you'll find sample chapters, free downloads and bonuses. Of course, you know the drill. If you like the book and find value in it, please tell your colleagues and co-workers (and, of course, Amazon. Reviews matter even though it's unseemly to beg for them.)
Thanks for your good wishes, positive thoughts, and assistance. I appreciate each and every one of you.