In a moment of snark in a previous post, I posed the question, "Why does it seem like every other historical fiction novel is set in ancient Rome?" (By the way, Rome is the new Middle Ages if the list of new books is any indication.) This is not terribly new in traditional "histfic", but there are more and more fantasy books set in this time as well.  In a Goodreads discussion, author Chris Northern, author of the Price of Freedom/Freedom's Fool series took me to task.
I asked him, using small words that even I could understand, to explain why that was. Here's his answer. Enjoy.
I enjoy the mix of history and fantasy, but some people are uneasy with it. Why do you think they go together so well?
History and Fantasy are tied together by numerous silken threads. Fantasy develops naturally from history for the simple reason that a fantasy social and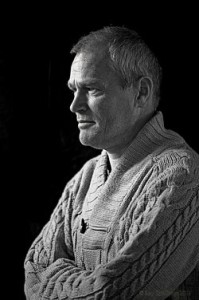 political structure must be based on something, and picking a historical period is the simplest method available. The high medieval period has been the default choice for a good while, but it has become far more common to reach further afield geographically and temporally for a framework to define fantasy stories.
And we are kind of burned out on the pretend-medieval theme, I grant you.  So why Rome?
Rome is not one commonly used, but for me it was the most obvious choice. When I first settled to write The Last King's Amulet, the first novel The Price of Freedom/Freedom's Fool fantasy series, I desired a background where a central, magically powerful state expanded and contracted in cycles, more or less at the whims of a ruling class that were competing with each other as much or more than they were with other nations. I also had in mind a fantasy Falco, the protagonist of the murder mystery series by Lindsey Davis. The adoption of the Roman Republic seemed natural enough, and has defined the series ever since.
Ancient Rome burns bright in European and World History for more reasons than I can begin to address here, though I will make every effort to touch on as many as possible. To begin with, though little noted, is that it is one of the few cultures to so obviously encompass a complete cycle of political development and decay to its own self-destruction. Beginning as a Kingdom, transitioning into a Republic, Democracy and enduring a surprisingly long time as an Imperial Dictatorship as stubbornly maintained economic incompetence corroded the wealth of the empire to the point that the difference between the Barbarians and Rome itself was wafer thin when the latter swamped the former and the Dark Ages ensued.
The centralisation of power, the physical and social isolation of an increasingly centralised ruling class, the drift away from pragmatic response to economic and political problems… these are all things that led to the downfall of Rome as geopolitical power, and are all echoed in modern times, which I think is one of the reasons there has been a resurgence in interest in Rome. We see the decline of Rome going on around us on a daily basis – for Rome, read Washington, London, Brussels, concentrations of powerful individuals living in an echo chamber where voices of dissent are marginalised. No one told the Emperor Diocletion that his 'great new idea' of universal price fixing on all goods was a terrible idea because no one around him knew any better, all potential voices of dissent having been removed from the ruling society. We see that our own society, now more-or-less global, has its own systemic problems that will not be address, that cannot be addressed, because of the prevailing culture of advancement only of those who accept the ruling elite's views.
So basically, it's easy to make analogies…..
Much is made of the military might of Rome, the invulnerable Legions, with little reference to the fact that the Legions fought well in significant part because they were, as individuals, advantaged economically by the society they were fighting to protect and expand. When that advantage was no longer a factor – token coinage that had no value and a shattered economy that offered little in the way of goods to purchase – the soldiery ceased to be invested in winning battles. It is also little mentioned that one of the primary reasons the Republic and early Empire won wars even though they routinely lost battles, was because they always had enough wealth in reserve to raise more armies. War is never a cheap undertaking and if a nation simply does not have a robust economy that generates wealth, wars are less likely to be successfully prosecuted. Lost wars cause loss of territory, confidence and social cohesion, as well as cause further economic difficulties.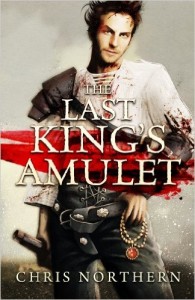 Still, Rome burns bright in history as one of the longest lasting empires, territories of economic and social stability, that the world has ever seen. Little wonder that it resurfaces in the collective psyche when our own times become increasing unstable. Perhaps we recognise the parallels and subconsciously fear Rome's ultimate fate – a decent into barbarism and poverty that we know can persist for centuries. Not a cheery thought, but perhaps one worth a little more than a passing glance.
Thanks, I'm smarter now than when I started…… Where can people learn more?
The Price of Freedom (Freedom's Fool) consists of four novels, to date: The Last King's Amulet, The Key To The Grave, The Invisible Hand, and All the King's Bastards.